NXT26SW80 | 550g | Tire 3.5" ~ 4.8"
After the Wild Dragon series and Black Eagle series (double-walled) were widely recognized by the fatbike field, in 2016 we began to seek a new breakthrough of carbon fatbike wheel —— the single wall NXT26SW80 carbon fiber bicycle rim born.

In order to meet the market's demand of extreme lightweight for carbon fiber fatbike wheel, we referred to the traditional aluminum alloy fatbike rim design and developed the 26-inch 80mm wide single-wall fatbike rim, as shown in the pictures below, with eyelets on rim bed. At the beginning of the development, the first rim weight was only 503g.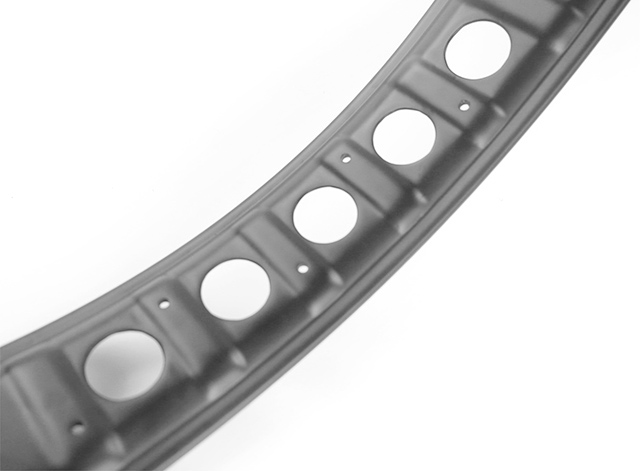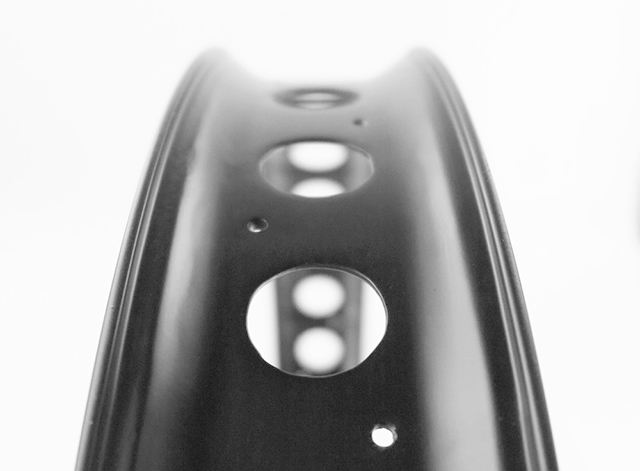 However, when testing the strength of the first rim with eyelets, the positive stiffness test did not pass. We were aware of the particularity of carbon fiber materials that are different from alloy materials. The traditional design (with eyelets on rim bed) greatly reduced the rim strength. So we cancelled the traditional design program and updated to the final design without eyelets. Although the weight had increased a bit (from 503g to 550g), the strength could be fully guaranteed. Because of no eyelets, the usage of rim tape saved, so that the overall weight of the single-wall fatbike rim did not increase too much.
Although the traditional design fatbike rim was unsuccessful, it was a bold attempt for us. As long as there is a possibility to promote the development of the fat bike industry, NEXTIE is willing to make any new attempt to adapt to market needs and to meet customers' requirements. This is the basic spirit of NEXTIE standing at the carbon bicycle industry.
After reconsidering the design of the single-wall rim, the prototype of the final version is as follows.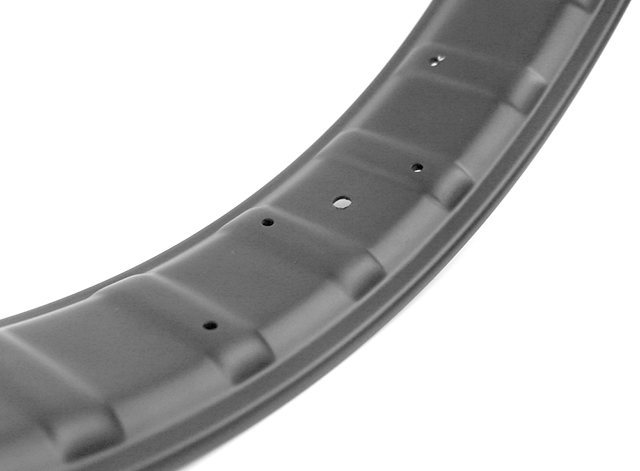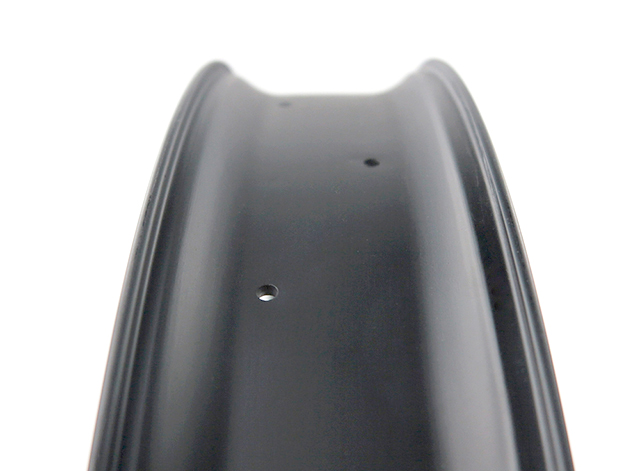 The weight of the single-wall rim is fixed at 550g around. Since then, this rim has also become the industry benchmark for single wall fatbike rim after Wild Dragon program. The profile drawing of NXT26SW80 rim shows as follows.


This model of rim could be mounted tire at size 3.5"~4.8".

Basic
Code:

NXT26SW80

Rim Type:

Clincher (Hookless)

Materials:

Toray T700 Carbon Fiber

Warranty:

2 Years
Specification
Size:

26"

BSD (Bead Seated Diameter):

559mm

ERD (Effective Rim Diameter):

548mm

External Width:

80mm

Internal Width:

74mm

Rim Height:

14mm

Spoke Bed Offset:

+/-15mm

Weight:

550g

Valve Hole Diameter:

6.5mm (Presta)

Spoke Holes Diameter:

4.5mm

Spoke Holes Angle:

6 degree

Spoke Holes Offset:

+/-15mm

Assembly Hole Diameter:

7.5mm
Recommendation
Spoke Tension:

80~130kgf

Tire Size:

3.5" ~ 4.8"

Spoke Nipple Length:

14mm

Tire Pressure:

5-20psi

Load Limit (One Wheel):

120kg
Appearance
Weave:

UD

Finish:

Matte / Glossy
Application
application:

Enduro / Snow / Sand / Dirt and more
Reviews (1)