If you don't have a PayPal account and prefer to make payment by Credit Card or Debit Card directly when place an order on our website online, you may follow steps as below:

1. Adding the products you'd like to purchase online and checkout. Follow the steps of purchase, choose "PayPal" and agree "Terms and Conditions", then click "Continue";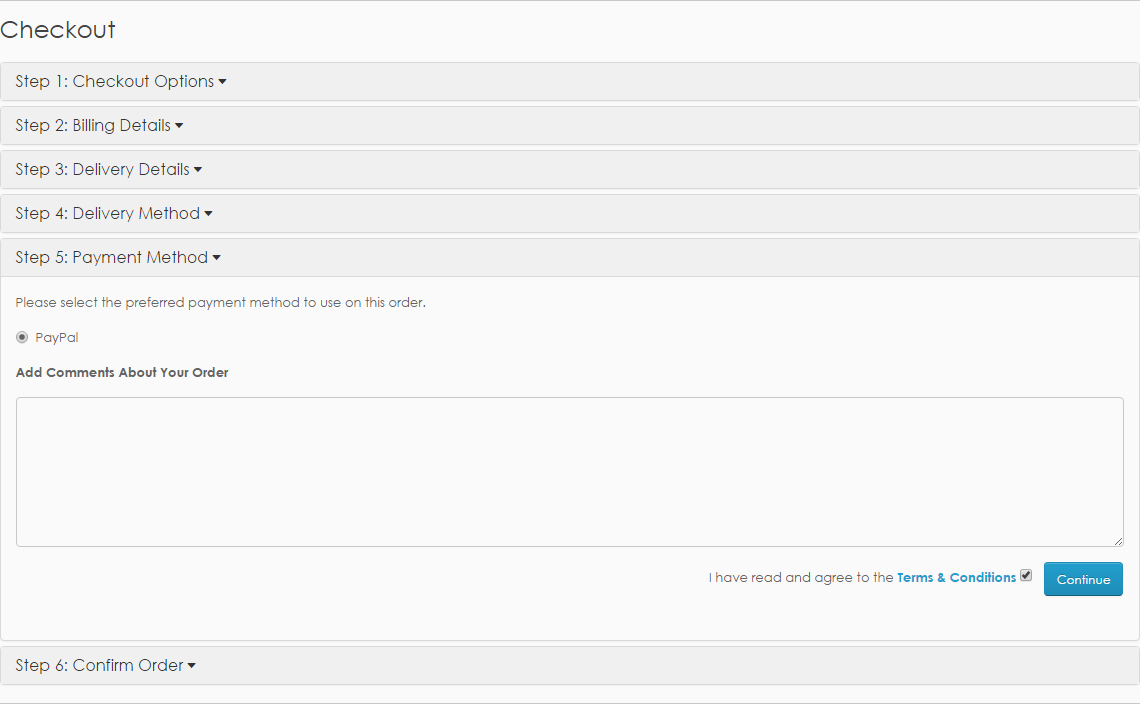 2. Check your order details, and click "Confirm Order";

3. Page turns to PayPal official website. Click "Pay with my credit or debit card". Then enter your card information to complete the payment.