Premium AGX 700C | 36 | 45mm
Gravel bikes can be ridden almost anywhere, on the road and off it. Adventure-ready features like disc brakes, additional clearance for wider tires, and comfortable geometry let these bikes adapt to everything from rugged terrain to winter exploration. These bikes are for the days when you're not sure where the journey will take you, but need the bike you know will get you there.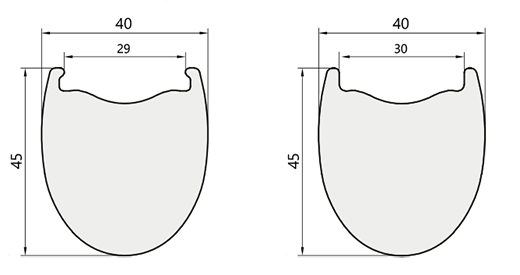 AGX 45mm depth gravel carbon rim will be formally available at the early of April, shape aero, weight estimated to be 450g. Pre-order is accepted now.
AGX 36mm depth gravel carbon rim will be available in May.
---
Showing 1 to 1 of 1 (1 Pages)