FATBIKE
[ XIPHIAS ] - Single Wall
The year of 2018 saw the introduction of a new series of Xiphias (Swordfish) single wall fat bike rims in 26 and 27.5 with widths 65mm, 85mm, 95mm, 105mm, premium edition. That pretty much presented the fattest collection of fatbike wheels anywhere – as long as you're okay with carbon fiber!

The year of 2020, giving a fast response to many customers request, a new member of Xiphias - 27.5" 70mm borned.
The year of 2021, Xiphias 27.5" 80mm and 55mm, 29" 55mm width carbon rims hit market. Now you have full range choices of Single-Wall Carbon Fiber Fatbike Wheels.
[ WILD DRAGON & BLACK EAGLE ] - Double Wall
This is where it all began for NEXTIE in 2013 with our first mold for the Wild Dragon 26" x 90mm fatbike rim. Ryan Melnyck of lbs bikes from Canada provided the initial design concept which we adapted to our carbon fiber processes. We were surprised at the success of this product and the passion fat bikers had for a lighter, stronger solution. Three thousand wheels later we have shipped to 6 of the 7 continents and added 27.5", tri-spoke, and many new widths. NEXTIE is Fat Bike Wheel World Headquarters.
Some photos of Wild Dragon Wheels: https://www.nextie.com/wild-dragon-photos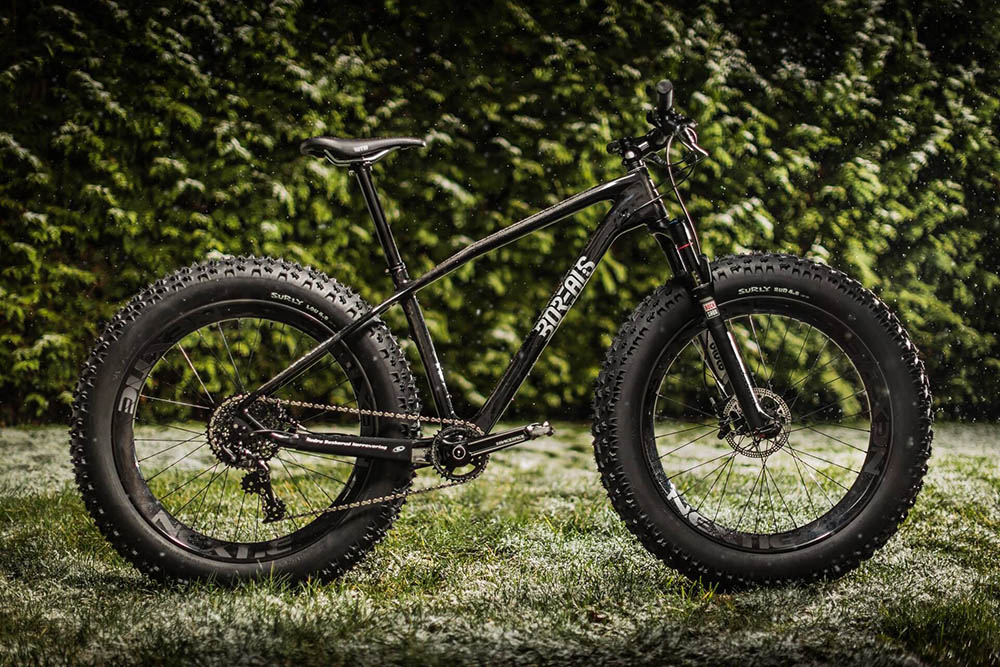 The improvements of Premium Edition comparing to traditional-tech carbon rims.

1. Materials: T800 carbon fiber added to Premium Edition rims;
2. Optimized the layup system mixing T700 & T800 carbon fibers after many times of producing, testing, producing and testing, found a best impact resistance over durability and tenacity;
3. We made a single mold to layer up the spoke bed wall. The flatness of rim channel surface significantly improved so that thickness at each spoke hole completely consistent. It effectively prevents the carbon loop of spoke hole wall from shifting;
4. Each of rim would be attached with a card showing the flatness and roundness. The flatness and roundness are controlled quite well. Flatness is controlled within (+/-0.15mm), and oundness within +/-0.2mm, easier to tune when do wheelset assembly;
5. Three year warranty offered for Premium Edition rims.
---
Refine Search